Comparison of Roth IRA and Traditional IRA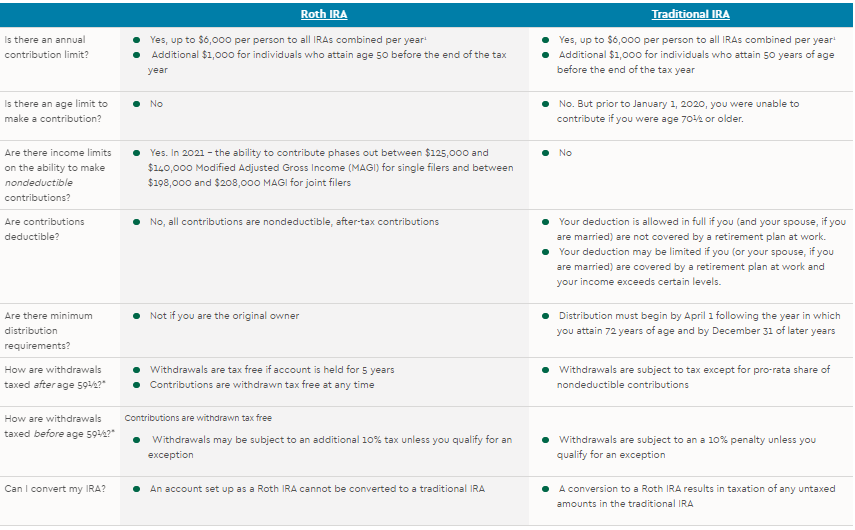 Disclosures:
Commerce Financial Advisors does not provide tax advice or legal advice to customers. Consult a tax specialist regarding tax implications related to any product and specific financial situations
1. Effective Jan 1, 2019 individual annual contribution limit is raised from $5,500 to $6,000.
* Consult your tax advisor for advice